SuperSport United took a trip to Polokwane for their penultimate DStv Premiership match against Baroka FC today.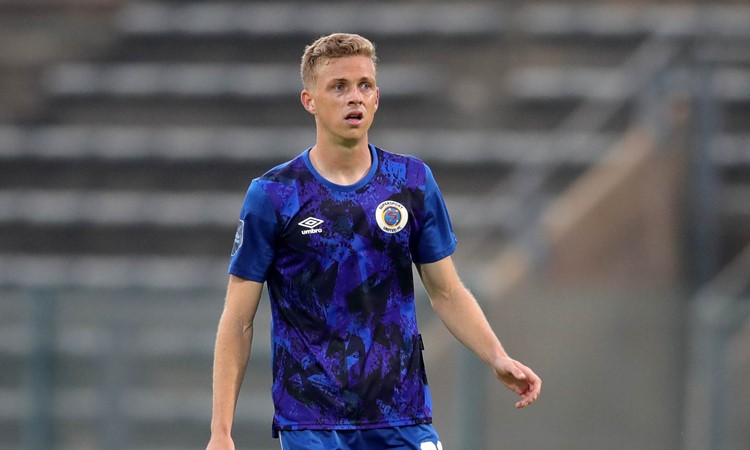 SuperSport United took a trip to Polokwane for their penultimate DStv Premiership match against Baroka FC today.
The match is scheduled for Peter Mokaba Stadium this afternoon.
Kickoff is at 3pm and the match will be televised live on SuperSport Variety 4 (209).
This is going to be tough encounter as both teams are not looking to settle for anything less than maximum points.
Matsatsantsa midfielder Jesse Donn told the club website that the players have fully recharged and looking forward to the crucial match on the road.
"In comparison to the last few games, we have had enough time to rest and ensure we are fresh for this encounter. So hoping that we are full of energy tomorrow," said Donn from his hotel room in Polokwane.
Looking at Matsatsantsa's current situation, their goal is to finish the league in the top eight bracket as they dropped many points in recent matches, which made it impossible for them to attain a top three spot.
"We are fully focused on a top eight finish and so we are determined to get six points from the final two games (next fixture after Baroka is Orlando Pirates) at home to make that happen. There are no easy games in this league so that won't be easy, but we believe we can do it. 
Truly speaking, the last two consecutive draws wasn't ideal for our ambitions of finishing in the top eight. But, in the grand scheme of things, they were both good performances and could have easily gone either way. We just have to focus on producing good performances and hopefully the results will follow," said the hard-working midfielder.
Donn emphasized that it is difficult playing away in the Limpopo province, particularly looking at Baroka's current situation.
"Playing away in Polokwane is never easy, and that is made even more difficult by the fact that Baroka are fighting for their lives. They will no doubt have a lot to play for and will make things uncomfortable for us.
Oftentimes, these games come down to who wants it more and we have to match them for hunger if we are to take all three points," Donn stressed.
Matsatsantsa will rely heavily on players such as Gamphani Lungu, veteran Onismor Bhasera, Aubrey Ngoma and the big centre-forward Thami Gabuza.
In the first round, United won 2-0 at home, courtesy of Gamphani Lungu's brace after coming off the bench at the beginning of the second half.
Meanwhile Donn wished the DStv Diski Challenge (DDC) Super boys and the technical stuff the best of luck in their last match (against Royal AM) of the Reserve League today.
"The DDC gents have had an amazing second half of the season. I'm not sure what the exact statistic is, but they have gone on an extremely impressive unbeaten run. Lots of credit must go to the players as well as the coaching staff for turning things around, and hopefully they can finish the job this afternoon!
Although they can't control "Stellies" (Stellenbosch FC) result, they just need to focus on winning, knowing that anything could happen in the other game. Either way, we are all super proud of them," concluded Donn.